Dynamic Show Review | Electric Guest | 5.2.12
Electric Guest
is from another planet. Seriously. At least that's how "
old new age women
" feel. If you're interested in more about old ladies (not like that) and in the cool ass back story of how
Danger Mouse
ended up producing Electric Guest's first LP,
Mondo
, check out this
Rolling Stone article (CLICK HERE)
. Pretty sweet how life finds a way of working out. Today we're writing a review though. Let's talk about music man, let's talk New York City. Tough town. And if you've heard it once, you've heard it a million times, but the cliche still holds true — if you can make it here, you can make it anywhere. Keeping that in mind, Electric Guest prepped to play their first New York headlining show to a sold out
Bowery Ballroom
. A sell out crowd that included now industry heavy hitters
Theo London
and
Phantogram
, not to mention hundreds of early adopting fans — people were eager — and us impressed. Now the true test: Rocking out the rock show.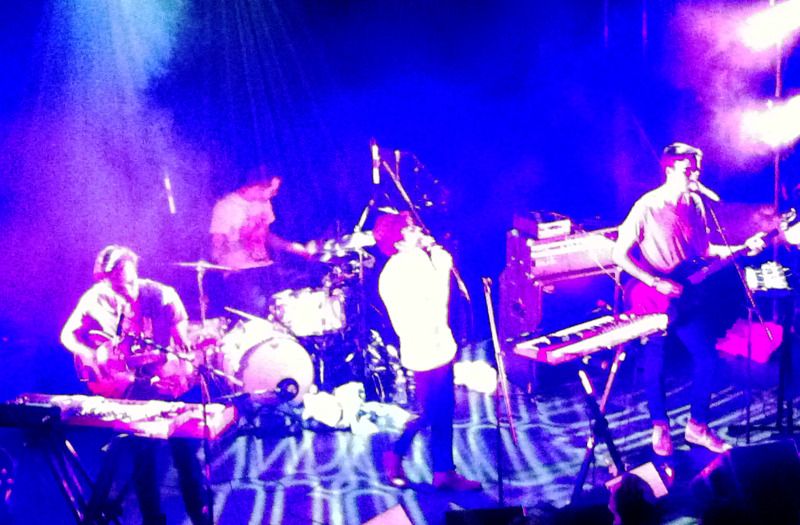 Dropping "Under the Gun" on the crowd, Asa Taccone, Matthew Compton, and the brothers Dahlhoff kicked off the set with this cool, chill "Billie Jean" sounding track that got the crowd moving, and moving early. And from the get, you could def hear that Danger Mouse influence, as Electric Guest comes off at times, like a more upbeat, up tempo and dancier version of
Broken Bells
.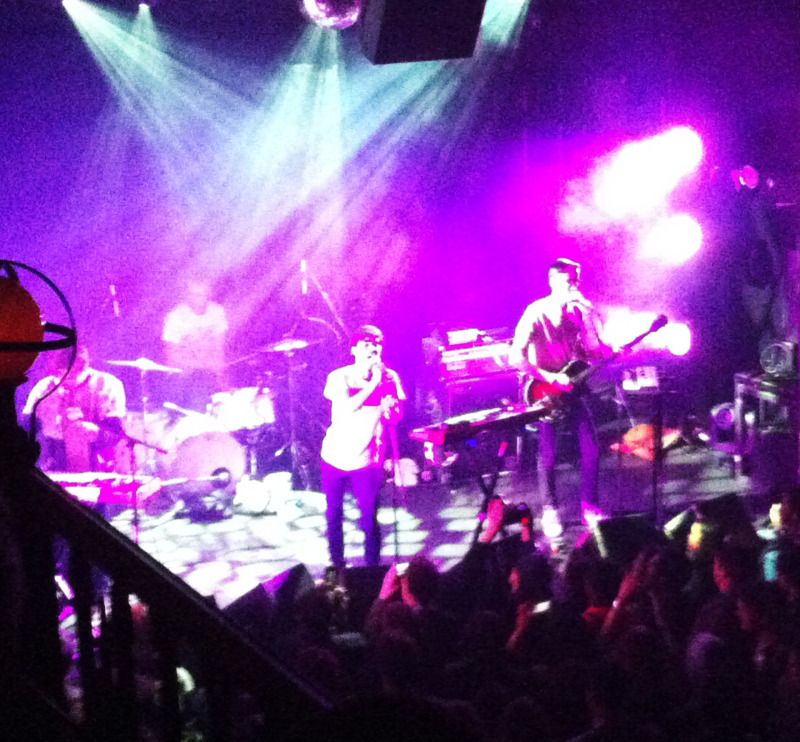 With many of Asa's friends and family in the audience, the tiny dude that could, did. As did his counterparts, busting out the dance shoes on the track "Waves." From that moment there was no looking back and you could feel a genuine energy coming out, as Electric Guest were moving and grooving their way through a set with a soul pop, melodic and happy cool vibe. Not the fake manufactured happy shit though. Real, raw, good emotion was a pumping from these fellows.
Now, this band is solid. Their sound unique, but none of it works without Asa's voice. He's their intangible hook. As the sound comparisons begin to mount, there's already some debate brewing to where it actually lands, we'll merely say it's a tinge M.J., sprinkle of Prince and filled with a boatload of other performers all mixed together. Dare we say his voice is original…closing out the night with "
This Head I Hold
," they left the crowd wanting more. And with a career that's starting off like a Hollywood movie, who knows what their future holds, the only thing we can say, is for that one night — they passed the test, they killed it.
Writer | Photographer
:
Del Toro Alma
SET LIST
1. Under The Gun 2. The Bait 3. Amber 4. Waves 5. Awake 6. Jenny 7. Control 8. American Daydream 9. Billy Idol 10. Troubleman 11. Holes 12. This Head I Hold
1 Notes/ Hide
fuckyeahelectricguest reblogged this from thesouldynamic and added:

Great review of the Bowery show with pictures!

thesouldynamic posted this